I walked into a sun-dappled bamboo garden at The Farm in Semmencheri, clutching my worn recipe book, and took a seat at a table, after picking up my name tag. It was the first Locavore Meetup in Chennai, and all attendees were asked to bring an heirloom kitchen tool, a dish of choice, or a story to share. The Locavore is a community started by Chef Thomas Zacharias, who, following illustrious stints with The Bombay Canteen and Olive Bar and Kitchen in Mumbai, took a detour from the restaurant business, to start a community around storytelling and impact building in the culinary space. After community events across Western India and parts of the USA, the team heads to Cochin after a stop on the east coast.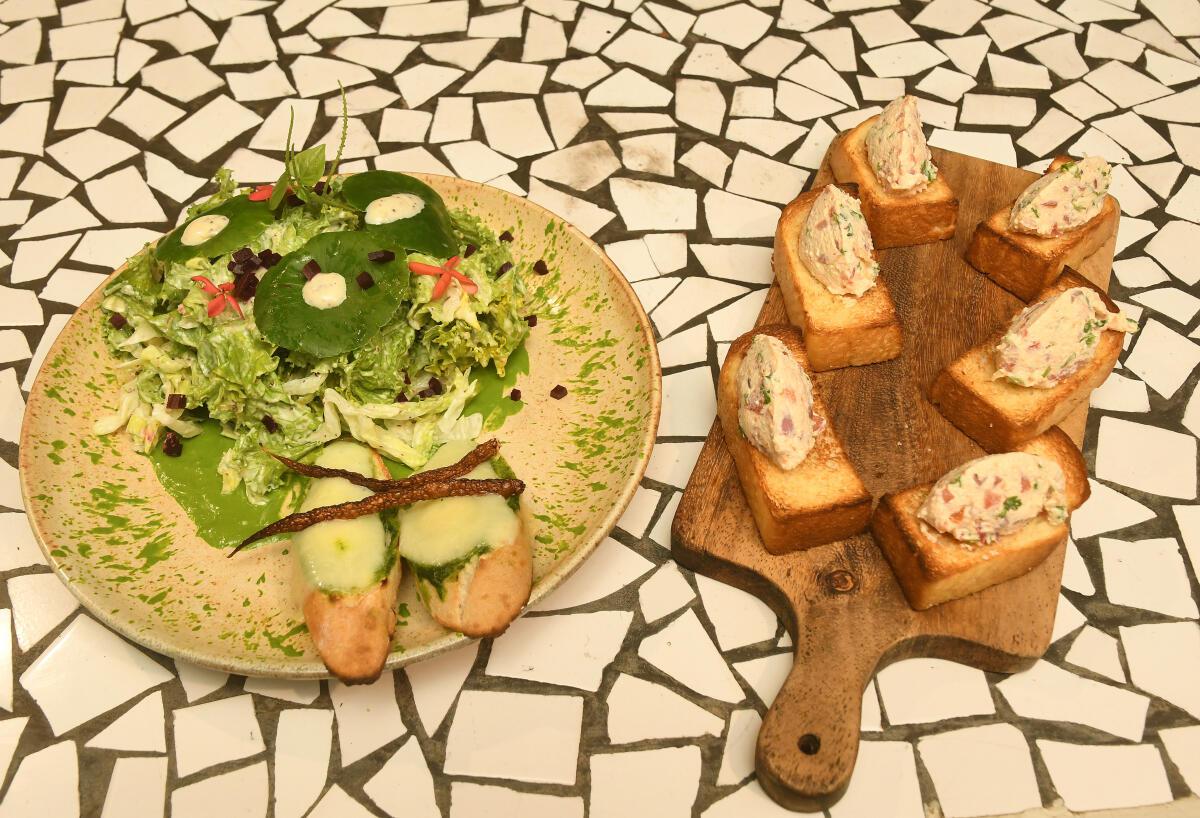 As around 40 or so Chennai residents settled in and started chatting, the aroma of puttu and Burmese atho, spiced plum cake and ravioli wafted into the air, already heady with animated conversation. Locavore partner organisations displayed items across tables in the grove, while there was a  large table resplendent with aromatic rice samples from Spirit of the Earth, a not-for-profit organisation based in Manjakuddi, Tamil Nadu, that preserves seeds of indigenous rice varieties and cultivates heirloom artisanal rice.
Chef TZac, as he is fondly called by the Instagram community, introduced us to his Locavore team, and the reason for the gathering — to partake in an evening of storytelling, discovery and finally a smorgasbord of local delicacies. " I travelled extensively for my work early on, but somewhere I felt a disconnect from what I experienced at the grassroot level. So I started Locavore to amplify stories, and create impact with partnerships, projects, events and travel, meeting people who care about food as much as we do," says Thomas.
 Priyanka Navneet of Spirit of the Earth, walked us through some of the 272 varieties of Indian rice that are cultivated on their farm. Far from the basmati and jeeraga samba, there is ambemohar from Maharashtra, gobindobhog from Bengal among a host of varieties picked from across the country. "It takes around six years to train the farmers in our method of cultivation and seed saving. We  only use traditional methods, harvesting just once a year, building the nutritional value of the soil. Why stick to a few types of rice, when we can create so many well loved recipes, using different types of Indian rice?" she explained.
Divya Karnad, a marine geographer, presented the audience with personal stories about the abundant catch on the coast. "There is a wealth of traditional wisdom available with our fishing communities, and one important aspect of our work is identifying and working with fishermen who fish sustainably," explains Divya. Thomas says that most of his team had never held raw fish in their hands before, so their 'Fishploration Walk' with Divya at Marina beach, was great.
Arguably the most fun part of the event was the Locavore shuffle, think speed dating… but with a love for food. The topics discussed ranged from baby's first food to jackfruit and breadfruit, while sampling some sweet jackfruit puttu. The evening also let us sample cooked rice varieties from The Spirit of the Earth,  fresh fried fish and mappas crab curry from the Fishploration Walk, hot vadais made by the staff at The Farm, along with their ode to kitchens from Nagaland (smoked pork), and Sikkim (dalle churpi toast). We rounded off the meal with some delicious payasam, as sweet and rich as the stories shared in the grove.
About The Author